The library is comprised of books that Mary left behind and also books that were donated to us in a book drive we held. It is located at 299 East 3rd Street Community Room in the community room in the lobby of the building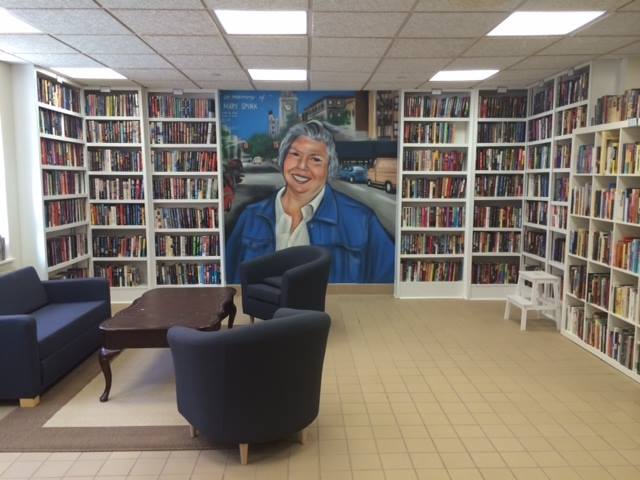 "There are many ways to get to know someone, but the most fun way is through a peek in their bookshelf. I wasn't at all surprised by what I found in Mary's."
Her fiction collection told me she loved street gangster lit, mysteries and thrillers just as much as the classics.
The poetry books she owned showed me her feminist side, adoration for underground Lower Eastside poets and, from one of my favorite eras: the beat poets and writers from the 50's: Allen Ginsberg, Williams S. Burroughs, Jack Kerouac and the late great Amiri Baraka.
I saw her vulnerable and intellectual side in the non-fiction she kept: books about the struggle with losing a parent, the complex theories of Sigmund Freud and the not so surprising books on anger management.
When I saw all the memoirs, anthologies and literature she owned about the black experience in America, I realized, though she was born with privileged skin, she cared deeply for the civil rights and stories of African Americans, a realization that made me feel closer to her memory.
In short, her book collection is a true testament to the person she was: an intense, passionate woman who fought for the rights of the less fortunate, highly capable of kicking some knowledge but fully willing and able to get street on you if she needed to. — Jennifer Poe